Datasearch Consulting is more than just a business. We are a company with a heart and soul. We care about helping people further their careers and we operate through our positive company values.
About Our Supported Charities
We have a strong desire to give back to the community to show that we care for more than just our bottom line. For this reason, we have made a pledge to donate for every successful placement we make, regardless of the seniority or location of the role

Founded in 2013, Stella's Child is an approved nonprofit public charity that currently serves underprivileged youth in Indonesia through training and mentorship in the areas of financial literacy, career planning, and other life skills. For every placement, our donations will contribute towards teaching key foundation skills for employment and career growth encompassing the below:
English Language
Interviewing Skills
Personal Strengths and Interests
CV Development
Leadership
Career Planning
Communication
Customer Service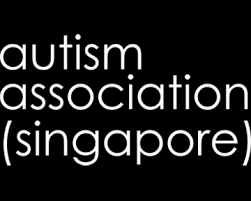 The Autism Association (Singapore) is a Social Service Organisation dedicated to caring for people with autism.
Founded in 1995, the Association manages a suite of programmes and services under the Eden brand portfolio. These include early intervention programmes for young children with autism; managing an autism-specific school; services for adults with autism; and providing support to families with a member with autism. The profile of their students and adult clients leans towards moderate to severe autism.
AA(S) programmes and services aim to impart life-skills to maximise the potential of persons with autism to lead dignified, independent, meaningful and quality lives in society.
DataSearch Consulting supports Eden Centre for Adults. Learn more here: http://www.autismlinks.org.sg/programmes/ecfa